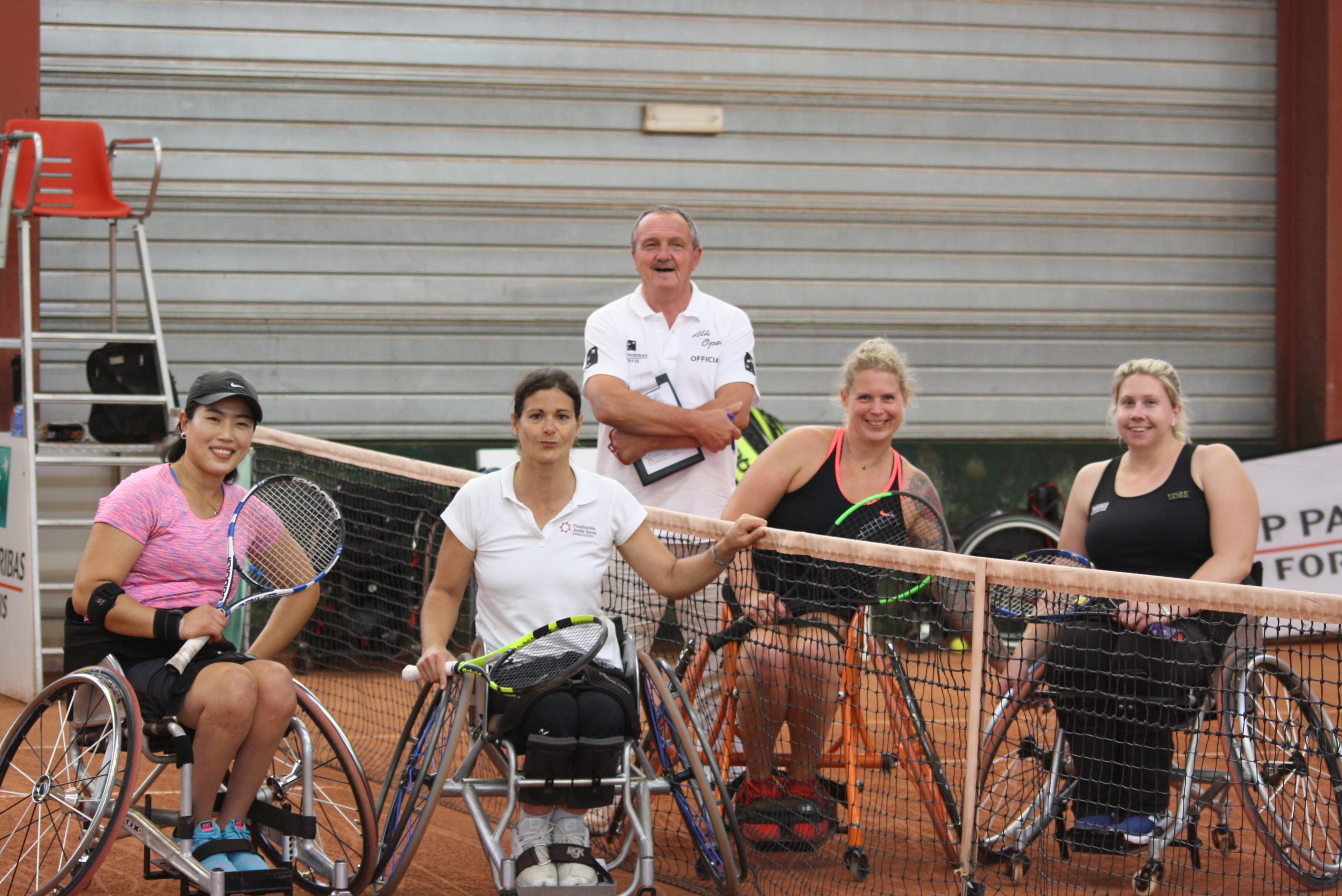 ATH OPEN organizers want to offer to all Belgian practitioners the opportunity to find homes (and therefore cheaply) an opportunity to meet athletes regional, national and international in order to advance in their discipline. That is why they take the challenge since 2000 and complete the Belgian offer of the UNIQLO WHEELCHAIR TENNIS TOUR that included only at the time the Antwerp Open and the Belgium Open (Namur). This tournament circuit of wheelchair tennis set on foot by the International Federation of Tennis (I.T.F.) allows, as valid, the establishment of a global ranking by awarding points at each tournament.
Now with a prize money of $14,000, ATH OPEN is listed in category ITF 3 from the international circuit comprising more than 160 events in 40 countries (around 50 in Europe). For the less experienced players, the ATH OPEN also offers a second prize money to reward them and to motivate them to continue their sporting activity. For example, thanks to it, a player could buy a good racket.
Ideally suited to this type of event by its infrastructure, C.T.S. ATH generously hosts this event.
The success of the 2016 edition (with for the sixth time, a category reserved for juniors) and the general satisfaction of all athletes who participated (more than 60 participants from 14 different nations) have contributed to the success of this event.
ATH OPEN meets all the objectives it has set for itself: quality hospitality in a warm ambiance, progression, or maintenance in the world for our national hopes rankings, financial aid to Belgian participants. Moreover, to serve a purpose more social, financial assistance is granted to some players who can not always afford to other tournaments over the year.
For17 years, ATH OPEN also aims to be a portal on tennis in a wheelchair and tries to promote, to publicize this discipline as well among people with mobility to the public where the importance of media coverage. During the last edition, the press (print, radio and television) answered this once again.